Massage Therapy In Thame, Oxfordshire
Recharge and Revitalize Your Body with Massage
Indulge in the rejuvenating experience of our massage therapy. Emily specializes in both Traditional and Sports Massage, tailoring each session to your unique needs. 

Experience 5-Star Massage Therapy in Thame
Experience the art of healing and relaxation as our skilled therapist Emily provides traditional and sports massage treatments tailored to your individual needs. Whether you're seeking stress relief, muscle recovery, or simply a moment of tranquility our massage treatments will leave you feeling rejuvenated and renewed.
Book your first visit and treat yourself or a loved one to the gift of therapeutic touch.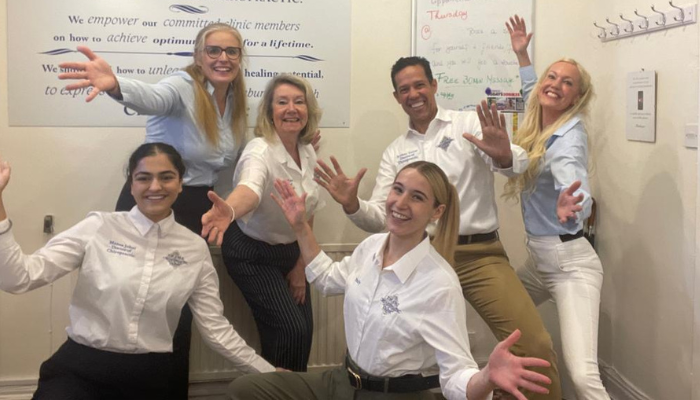 Clockwise from top left; Katya Fernandes, Heather Reynolds, Arthur Tovar, Maria Hagberg, Emily Allen, Mansa Johal