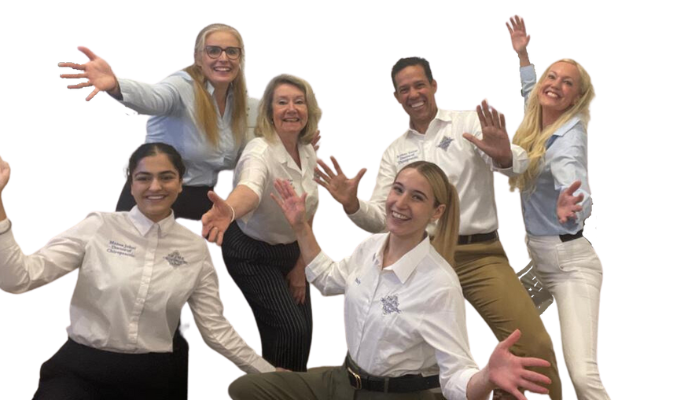 Introducing the Thame Chiropractic Family!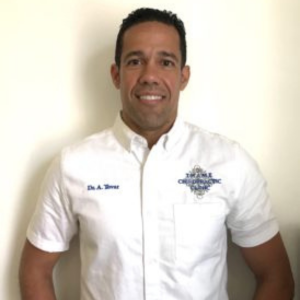 Certified Chiropractor with Expertise in Craniopathy
Meet Dr. Arthur Tovar, a distinguished Doctor of Chiropractic, having graduated Magna Cum Laude with honors from Sherman College of Chiropractic in South Carolina, USA. With a relentless commitment to excellence in healthcare, he has earned his Doctor of Chiropractic degree along with a Bachelor's in Science, exemplifying his dedication to the field. His educational journey extends beyond the basic chiropractic training, encompassing various specialized certifications that reflect his proficiency and commitment to patient well-being.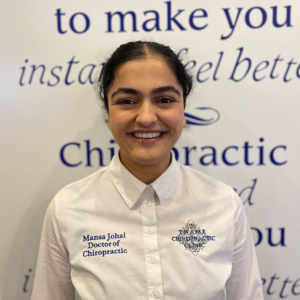 Introducing Mansa, a compassionate Holistic Chiropractor who embraces natural healing methods. After experiencing the benefits of chiropractic personally, she became a Doctor of Chiropractic, proficient in gentle and effective techniques like Sacro Occipital Technique and McTimoney. Mansa's focus is to improve the wellbeing of patients of all ages, including the elderly, by using chiropractic as a self-healing process.
Emily Allen
Massage Therapist
Discover Emily, a licensed and certified massage therapist with a focus on sports massage. With a diverse understanding of various massage techniques tailored to individual needs, Emily's expertise also includes spinal manipulation and mobilization to help you achieve optimal relaxation and relief.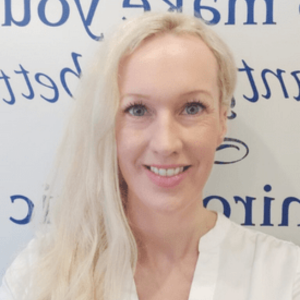 Maria Hagberg
Company Director
Introducing Maria, a seasoned professional with expertise in psychology, motivational psychology, and high-performance coaching. She's currently immersed in our client's path to a healthier body, guiding them towards a life marked by greater vitality and unrestricted freedom.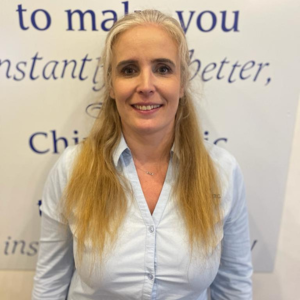 Katya Fernandes
Chiropractic Assistant
Say hello to Katya, our friendly Customer Service Specialist. Born and raised bilingual in Canada, she excels in assisting people and has a keen interest in maintaining a healthy lifestyle. With a background in Interpreting and Translation, she's skilled in English Law for Portuguese Language and also has a passion for her family, gym workouts, and leisurely walks with her dogs.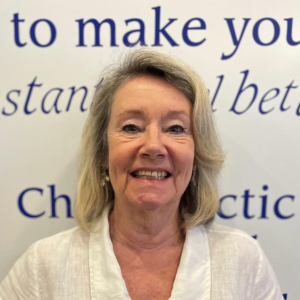 Heather Reynolds
Chiropractic Assistant
Please meet Heather, our friendly CA. Heather has an interesting background in varying fields from managing a restaurant to greeting VIPs with a little bit of selling houses in between.Heather enjoys working with chiropractic care and finds the science behind chiropractic care fascinating. She loves working with our delightful clients. In her spare time Heather likes walking the dog and cooking a healthy meal. 
Arthur Tovar, Bsc, D.C.,Hons, CSCP, (USA)
Arthur Tovar, Doctor of Chiropractic, (D.C.) graduated Magna Cum Laude (honours) from Sherman College of Chiropractic in South Carolina, USA. Arthur has the degree Doctor of Chiropractic and also holds a Bachelors in Science. He has done post-graduate studies holding Certification in Craniopathy with SOTO USA (CSCP) as well as Advanced proficiency in Sacro Occipital Technique (SOT) with SOTO Europe and Basic proficiency in SOT with Sorsi. Before, he previously practiced in Boston, MA (USA) and then moved to Oxford, UK, where he was self-employed at Oxford Chiropractic Clinic in Headington for 6 years.
As a Chiropractor Arthur looks for the cause of the problem. The focus is on the correction of vertebral subluxations thus allowing the body to work free of nervous system interference. This means allowing the body to work at its fullest potential. Arthur has a passion in working with expecting mum's and children and is a member of the ICPA (International Chiropractic Paediatrics Association).
Arthur's mission is to empower people to find their innate healing potential and release their inner doctor to express true health. The reason we all have symptoms and ill health is because we have lost something which is true health. True health is the body's capacity to heal and work with full capacity. We can recover true health by allowing free communication between our brain and body. As a vitalistic chiropractor Arthur's focus is to detect and remove nerve interferences, also called vertebral subluxations, in your spine so that you can fully express life.
Certifications
Basic proficiency in SOT (Sorsi)
Certified Postural Expert
Sympathetic Dominance Protocol Practitioner
KST (Koren Specific Technique) Advanced training practitioner
American National Boards exams part: I, II, III and IV plus Physiotherapy boards
Mansa Johal – Chiropractor
Mansa graduated from McTimoney College of Chiropractic in Oxford. Her family has always embraced a holistic approach to health, by using natural methods, primarily chiropractic as a self-healing process. Having experienced the benefits personally, her desire to improve the wellbeing of others inspired Mansa to study as a Doctor of Chiropractic. One of her fondest memories is taking part in the World congress of chiropractic students (WCCS), enabling her to travel to Australia and Denmark, participating in seminars, meeting well renowned chiropractors, thus increasing her own knowledge and philosophy of chiropractic. Mansa is very competent in treating a range of different age groups. She uses Sacro Occipital Technique (SOT), McTimoney and diversified technique to treat a range of different musculoskeletal conditions. However, both SOT and McTimoney methods are very beneficial to all ages including the elderly or those who have underlying bone density issues. It is gentle, precise, and effective.
Maria Hagberg – Company Director
Maria is part of running our busy and friendly clinic. She has always believed that everyone has the strength within to not just survive but to truly thrive and live a meaningful life. 
Maria has an education in Psychology at both CSUSM, U.S and at Stockholm University, Sweden. Besides Psychology, she is also certified conversational therapist. She has worked both in Sweden and U.K.
Today she is enjoying taking part of our client's journey towards a healthier body that will allow a lifestyle with less boundaries and more freedom. 
Emily Allen – Massage Therapist
Emily is a is licensed and certified massage therapist. She has achieved a level 3 extended diploma in Sports Massage Therapy. Her primary focus is on sports massage but she has a broader understanding for different type of massages adapted to each person's individual needs. Further to this, Emily has a certification in Spinal Manipulation and Mobilisation.
Katya Fernandes – Chiropractic Assistant
Katya is working at the clinic as the CA, running a busy front desk. She has a passion for Customer Service and helping people in every way she can. Katya is born in Canada and raised bilingual. Besides working at the clinic she also has a Interpreting and Translation Diploma in English Law for Portuguese Language and is highly skilled in Criminal cases with the highest level of security clearance. Health is important to Katya since she has an interest in going to the gym, taking long walks with her dogs and to have the energy to focus on what is most important to her – her family.